Get familiar with what rekeying means
Rekeying is what happens when a locksmith changes the pins inside a lock, forcing the lock to take new keys and stopping old keys from working.
This nature of activity helps provide additional home security for you. With this nature of service, you won't be needing to change your lock hardware entirely.
Locksmith Milwaukee, it's a quick and inexpensive way of ensuring that customers' previous keys won't work and not manipulated by intruders.
We advise to rekey locks to those who:
Recently moved into new home/apartment

Purchase a new home and needs to remove construction keys

Dismiss employee or service provider

Move your business into a new property

Lost keys

Engaged in foreclosure property

Evicted tenant from your property

Recently divorced or breakup
Know that our rekeying services are broader than those listed above. You can call us for further information regarding our service coverage.

Rekeying of Residential & Commercial Locks and Master Key System
Locksmith Milwaukee provides a master key system for both residential and commercial customers. When we work on your door, we can make for you a single master key that would open every door at your property, or set more than one key for the same lock. For example, if you have at your property 10 doors, you can have one key that opens all the doors, another key that opens 7 doors, another key that opens 3 doors, and another key for each door.
By doing so, we would be able to help you improves the security and control the access of your properties.
Kindly call us today for help! We're always available to serve you.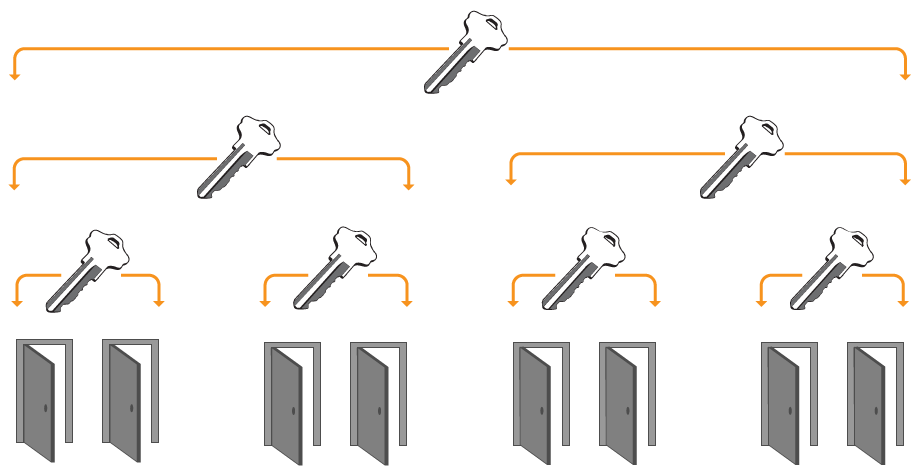 Your home safety is important to us
Let's help you keep your family and everything in your home safe. We believe a home is a place where every member of a family needs to feel and live safely. If your home doors are vulnerable to break-ins, your home security can easily be breached. Because we don't want you to experience security issues, we are here to help you secure your properties through our home locks rekeying services.